Air Crash Accidents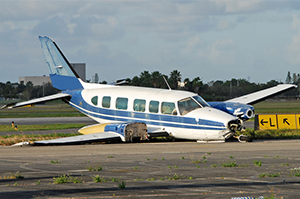 At 
ROSELLI
♦
McNELIS
 our Attorneys have specialized knowledge and experience, and have successfully represented Clients suffering Serious Injury or Death from Private Aircraft and Commercial Airliner Disasters. Aviation Liability is a complex area of Law that requires in depth knowledge of many aspects of the aviation field. These cases may involve: Aircraft Design, Aircraft Manufacture, Aircraft Maintenance, Aircraft Inspection, Aircraft Operation, Pilot Training and Experience, Airport Operations and Tower Communications. 
Richard  J. Roselli, has  represented clients for over twenty-five years in Commercial Aircraft Disasters, Private Aircraft Crashes, Private Aircraft Mid Air Collisions, and  Helicopter Crashes. 
In every Aviation case, the first priority is to find out what happened. As soon as we are retained by clients after the crash occurs, we initiate our own investigation with specialty experts, and obtain as much information as possible from all available sources including the NTSB investigation and the FAA. If you have been seriously injured or lost a loved one in an Aviation Accident, you may be entitled to substantial compensation from those responsible.

If you have been injured or lost a loved one in an Air Crash or Aviation Accident,
contact us so that we can evaluate your case and recover all of the financial support and compensation required for a lifetime. 
Contact Us to Discuss Your Claim