Boating Accident Attorneys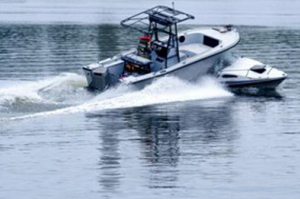 At ROSELLI ♦ McNELIS, our Boating Accident Attorneys have the knowledge and experience, and have successfully represented the Injured and the Families of Those Killed in Boating and Watercraft Accidents and Claims. Richard J. Roselli attended Tulane Law School, home of the internationally renowned Tulane Maritime Law Institute.
Florida, the Sunshine State, is essentially surrounded by water, and has extensive waterways, rivers, canals, lakes and ports. Boating is a pastime that thousands of Floridians and vacationers enjoy year around. According to U.S. Coast Guard Statistics, there are over 12.5 million vessels registered in the United States, with Florida ranking number one with approximately 1 million registered vessels. In 2014, the Coast Guard counted 4,064 accidents that involved 610 deaths, 2,678 injuries and approximately $39 million dollars of damage to property as a result of recreational boating accidents. Operator inattention, improper lookout, operator inexperience, excessive speed, and alcohol use rank as the top five primary contributing factors in accidents. The negligent or careless operation of Boats and Watercraft has led to thousands of serious boating accident injuries or deaths annually in Florida waterways and off the Florida Coasts, which statistically makes Florida the number one State for Boating and Watercraft related Injuries and Fatalities.
When accidents do happen due to the negligence of persons involved in Boating and Watercraft operation, you will need an experienced attorney familiar with the intricacies of applicable State and Federal Law and Regulations, as well as Maritime Law, to protect your rights and successfully bring your claim.
If you have been injured or lost a loved one in a Boating or Watercraft Accident,
contact us so that we can evaluate your case and recover all of the financial support and compensation required for a lifetime.
Contact Us to Discuss Your Claim