Commercial Damages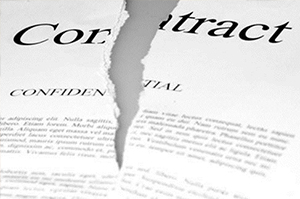 At
ROSELLI ♦ McNELIS
, although our Lawfirm and Attorneys are committed and dedicated to the representation of the injured and their families in Personal Injury and Wrongful Death Cases, we are skilled trial lawyers capable of handling any Civil Litigation and Trial Practice.  Our Attorneys with their recognized aggressive and skilled advocacy, have on occasion represented Business Owners, Building and Property Owners, Manufacturers, Entertainers, and Professional Athletes in Negotiations, Contractual Issues, Product and Materials Defects, Insurance Disputes, Construction Defects and other claims.  However,
Our Lawfirm does not defend any persons or entities in  Personal Injury or Wrongful Death cases
.  In addition,
Our Lawfirm does not represent Insurance Companies for any matter
.
If you, your business, or company has suffered significant economic damages or financial loss due to the negligence of others, contact us so that we can evaluate your case and fight for your rights and damages.
Contact Us to Discuss Your Claim