Construction Site Accidents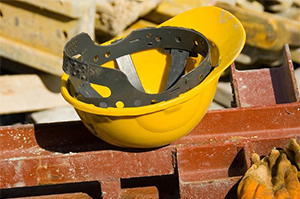 At ROSELLI ♦ McNELIS, our Attorneys are experienced and have successfully represented clients who have been seriously injured in construction site accidents, and the families of individuals who were killed in incidents occurring on constructions sites. We are called upon to represent and seek justice for workers and others present on job sites who suffer injury or death as a result of the negligence of other individuals or companies. Most workers suffering injuries Construction Site Accidents  would be eligible to receive workers' compensation. Unfortunately, Workers' Compensation alone may not provide sufficient compensation for those serious and catastrophic personal injuries which often occur in Construction Site Accidents. Although we do not handle Workers' Compensation Claims, at ROSELLI ♦ McNELIS, we work closely with several Lawfirms who specialize in representing and  protecting the workers compensation rights and benefits available to the injured workers. Workers Compensation Attorneys often call upon our Attorneys to further represent the injured workers even as they are receiving workers compensation benefits, which unfortunately are very limited, to investigate and proceed where possible with a Civil Claim for damages against the responsible parties other than the Employer. Often we find responsibility as well, with Construction Managers, General Contractors, Subcontractors, Equipment Manufacturers, Equipment Rental Companies, Architects, Engineers, etc. In addition, we have often found that injuries are caused by Defective Tools, Machinery, Equipment or Other Products which may give rise to a Product Liability cause of action.
If you have been injured or lost a loved one through a Construction Site Accident,
contact us so that we can evaluate your case and recover all of the financial support and compensation required for a lifetime.
Contact Us to Discuss Your Claim