Cruise Ship Accidents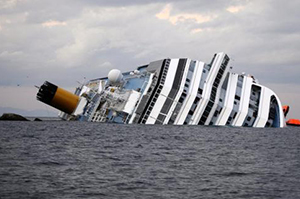 At
ROSELLI♦ McNELIS,
our Attorneys are knowledgeable and experienced with the applicable Laws and Regulations relating to Cruise Ship Accidents.  Maritime Law has general application to Cruise Ship matters. In addition, there are specific laws and special requirements that apply just to Cruise Ships.The general Statute of Limitations for Maritime matters is three years. However, in Maritime law, the applicable Statute of Limitations period can be altered by a marine contract, like a passenger ticket.
Cruise Lines often have special provisions printed onto the actual passenger tickets that shorten the time in which a passenger may file a law suit against the Cruise Line to

One Year
. In addition, Cruise Lines often print on the passenger tickets a designation of the particular jurisdiction where any claim must be brought and where the company must be sued. This is known as a Forum Selection Clause. In that most of the Major Cruise Lines are based in Miami, Florida, they designate Dade County, Florida as the location where they must be sued. In addition, most Cruise Ships are registered in a Foreign Country and fly a Foreign Flag, and the Law of the Country where the vessel is registered could potentially apply to incidents and occurrences on Cruise Ships. Our Attorneys at
ROSELLI ♦ McNELIS
are experienced and able to evaluate the circumstances and law applicable to your potential Cruise Ship Accident to protect your rights and prosecute your claim.
If you have been injured or lost a loved one in a Cruise Ship Accident,
contact us so that we can evaluate your case and recover all of the financial support and compensation required for a lifetime.
Contact Us to Discuss Your Claim