Dangerous Medications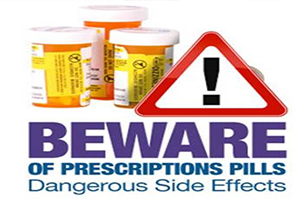 At
ROSELLI ♦ McNELIS
our Attorneys are knowledgeable and experienced, and have successfully represented Clients who have been Seriously Injured, and Families Who Have Lost Loved Ones as a result of Dangerous Medications. 
With decades of legal experience, 
we can determine whether your injury, damages, or the death of a loved one is potentially causally related to use of a Dangerous Medication. In addition, we use the resources of retained consultants in various disciplines depending on the circumstances of each case, such as Medical Specialists, Pharmacologists, Forensic Pathologists, and Toxicologists.
Drug Companies owe consumers a duty to assure that their drugs and medications are reasonably safe when used as intended. Drugs and Medications may be Improperly Manufactured, Improperly Tested, Improperly Labeled, Improperly Packaged, Fail to Have Proper Warnings or Instructions, as well as, other potential dangers. Too often, a Drug Company creates an unreasonably dangerous product by Failing to Properly  Research and Test the drug's potential risks before placing it on the market. In such instances, consumers become guinea pigs, without receiving any advance warning about the potential dangers of using the drug. Manufacturers may be responsible for negligence in the manufacture, testing or sale of their drugs or medical products, and can  be also held responsible for their delay in recalling a dangerous product.
If you have been injured or lost a loved one as a result of a Dangerous Medication,
contact us so that we can evaluate your case and recover all of the financial support and compensation required for a lifetime.
Contact Us to Discuss Your Claim