Defective Products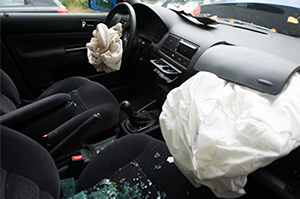 At ROSELLI ♦ McNELIS our Attorneys are knowledgeable and experienced in investigating and evaluating potential Product Liability Claims, and have been successful in obtaining substantial recoveries for clients Seriously or Catastrophically Injured, and the Families of Loved Ones who have Died as a result of Product Defects or Product Failures. Product Liability Law involves the liability of the manufacturer, distributor, or retailer of a  product for injuries or death resulting from Dangerous and Defective Products.
Product Liability Laws have developed and evolved over the years to help protect consumers from dangerous products, while holding manufacturers, distributors, and retailers responsible for putting products that they knew or should have known were dangerous or defective into the marketplace. Products Liability claims can be based on negligence, strict liability, or breach of warranty, depending on the jurisdiction within which the claim is based. Many states have enacted comprehensive Products Liability Statutes. When someone is injured or killed  because of a product defect, which  may Include Defective Design, Manufacturing Errors, Inadequate Testing, Improper Warnings, or Improper Instruction, they have the right  to seek  financial  damages  from the manufacturers and sellers of that defective product.





If you have been injured or lost a loved one as a result of a Dangerous or Defective Product,
contact us so that we can evaluate your case and recover all of the financial support and compensation required for a lifetime.
Contact Us to Discuss Your Claim