Medical Malpractice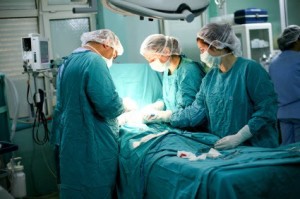 At ROSELLI ♦ McNELIS our Attorneys are recognized and well respected in the field of Medical Malpractice, as specialists in the representation of the injured, and the families of those who have died  as a result of Medical Negligence. Richard J. Roselli, 
has been successfully handling medical malpractice cases since 1981. He has significantly changed the lives of his clients by obtaining for them justice, substantial compensation, and by providing them with some measure of dignity and respect from those who caused their losses and damages.
Richard J. Roselli
  was invited and lectured at the Institute of Medicine, at the National Academy of Sciences in Washington, D.C. on issues of Medical Malpractice and Medication Errors. The program resulted in the published book,
To Err Is Human: Building a Safer Health System
, which prominently discussed  one of 
Richard  J. Roselli's
cases involving a young boy who died at a local hospital due to a medication error.  In the published report, The Institute of Medicine estimated that 44,000 to 98,000 Americans die each year not from the medical conditions they checked in with, but from preventable medical errors. Even more chilling, according to recent studies from the
Journal of Patient Safety
, as many as 440,000 people die each year from preventable medical errors.
When clients come to us they often need answers to questions and concerns relating to health care provided. We attempt to honestly and simply answer those questions and address those concerns. When we are able to accept your case for further investigation and representation, we will obtain the answers you need to help you understand why a loved one died, or why the injury and damages occurred, and seek from those responsible  the compensation you deserve.
If you have been injured or lost a loved one as a result of Medical Malpractice,
contact us so that we can evaluate your case and recover all of the financial support and compensation required for a lifetime.
Contact Us to Discuss Your Claim