Medication Errors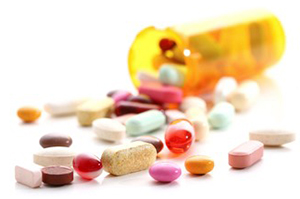 At
ROSELLI ♦ McNELIS
our Attorneys are knowledgeable and skilled at recognizing and determining when Medications & Prescription Drugs Cause Harm to individuals using them, or from Failing to Receive Required Medication for their medical conditions due to medication errors. At
ROSELLI ♦ McNELIS
 our Attorneys have successfully represented clients Seriously Injured or the Families of Patients who have Died as a Result of Medication Errors. Medication Errors may occur as a result of the Negligence of a Physician, Nurse, Hospital, Pharmacist, or other health care provider.
Prescriptions or Medication Orders may be Misread or Illegible, or could be Written for a Wrong Medication, or have the Wrong Dosage or Frequency of Administration for the patients medical condition. At times Physicians Prescriptions or Medication Orders are not appropriately filled by Pharmacists, or not appropriately carried out by Nurses or other health care providers. A Physician may also be held responsible for Failing  to Prescribe or  Provide a Necessary Medication for a patient's condition. When a Doctor, Nurse, Hospital, Pharmacist or other Health Care Provider, is Negligent and Breaches their Duty to the Patient which Causes Injury or Death, they could Be Held Responsible for their Actions, and You May Be Entitled to Compensation.
If you have been injured or lost a loved one as a result of a Medication Error,
contact us so that we can evaluate your case and recover all of the financial support and compensation required for a lifetime.
Contact Us to Discuss Your Claim