Negligent Security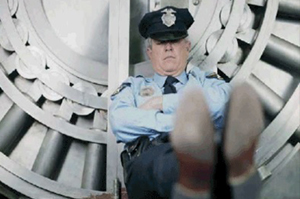 At
ROSELLI ♦ McNELIS
our Attorneys are knowledgeable and experienced, and have successfully represented Clients in Premises Liability Cases involving Negligent Security. Premises Liability Law requires that a Property Owner or Business Owner take reasonable steps to provide Security of the Premises when necessary, and these claims are referred to as
Negligent Security Cases
. Victims of Crime, occurring while lawfully on property  with inadequate security measures in place, may make the Property Owner or Business Owner responsible for resulting Injuries and Death caused by Criminal Assailants. It is only necessary that the Property Owner or Business Owner should have reasonably foreseen that some injury will likely occur in some manner as a result of his negligence and security lapses.
Foreseeability is often shown by police records of reported crimes in the geographical area, and by prior incidents or complaints. Under Florida Law, since the Property Owner or Business Owner had a duty to protect persons lawfully on the premises from foreseeable harm by potential criminal assailants on its premises, the Property Owner or Business Owner cannot shift blame or liability to the criminal assailants. Criminal Acts such as Robberies, Rapes, Assaults, Kidnapping, and even Murders can be the result of a lack of adequate and proper security on property such as: Parking Lots, Shopping Centers and Malls, Apartment Buildings, Businesses, Hotels, Schools, Parks, Amusement Parks and other locations.
If you have been injured or lost a loved one from Criminal Acts as a Result of Negligent Security,
contact us so that we can evaluate your case and recover all of the financial support and compensation required for a lifetime.
Contact Us to Discuss Your Claim