Nursing Home Incidents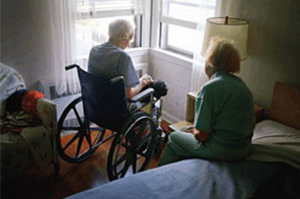 At ROSELLI ♦ McNELIS our Attorneys have the knowledge, skill, and experience to help your Loved Ones, should they suffer the tragic experience of Nursing Home Abuse or Negligence in nursing home incidents. We see that people are living longer than ever before, and the fastest growing demographic group in the United States is the elderly population, many of which have become Residents of Nursing Homes.
According to recent Government Statistics, there are close to 18,000 Nursing Homes with approximately 1.7 million beds in the United States.  Nursing Home Residents are entitled to live their lives in such residence with Security, Comfort, and Dignity, as well as, Care and Assistance which is Appropriate, Necessary, Timely, and Safe. The Residents should not have to live in fear of being victimized by Nursing Home Abuse or Negligence. The Residents and their loved ones should be able to feel secure and safe in the Nursing Home they have chosen and pay for. When your Loved Ones are in a Nursing Home, the Law of most States and Federal Law provides specific rights and protections for the elderly residents. In addition, Medicare and Medicaid Regulations provide specific requirements in order to qualify for benefits and other government funding programs. Florida has within its Statutes specific Rights and Protections for Nursing Home Residents .
If you have been injured or lost a loved one as a result of Nursing Home Abuse or Neglect, contact us so that we can evaluate your case and recover all of the financial support and compensation required for a lifetime.
Contact Us to Discuss Your Claim