Our Resources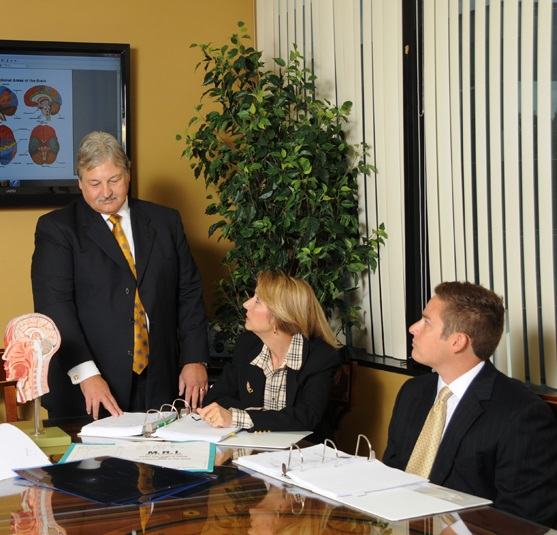 At ROSELLI ♦ McNELIS we recognize the importance of being able to meet in battle the corporate and insurance industry defense attorney's with resources that allow our clients the opportunity of success. We have achieved that important balance in the formation of our firm to maintain the sincere Compassion, Personal Attention, and Understanding that smaller boutique firms are able to provide, yet we provide our clients with the Experience, Creativity and Resources of a large  firm. With our many years of experience, we are able to understand, develop evidence, and present  the totality of our clients injuries, disability and damages.
Our years of phenomenal success in obtaining substantial recoveries for our clients, has provided our  firm  with the Financial Resources to handle cases against any defendant, no matter how big or powerful. Over the past thirty five years, we have established hundreds of Expert Contacts with extremely qualified experts in almost  every  field  or specialty imaginable, which  we can draw  upon  for our clients cases.  At our office, we have an extensive Medical Library with medical texts, reference books and video resources which supplements our internet database and invaluable specialty research and investigative resources.  We clearly recognize that Demonstrative Evidence is  very important  in the presentation of a case to maximize the recovery . We have an extensive collection of Anatomical Models, Charts, Illustrations and Videos, and when required we will have demonstrative exhibits specially prepared for cases.
Let Our Attorneys at ROSELLI ♦ McNELIS Fight for You
To Obtain Full and Fair Compensation for Your Injuries and Damages.
Contact Us to Discuss Your Claim