Pharmacist & Pharmacy Negligence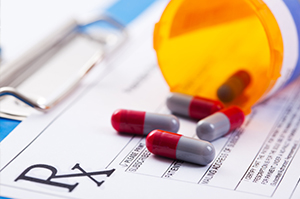 At
ROSELLI ♦ McNELIS
our Attorneys are knowledgeable and experienced in investigating and evaluating potential
Pharmacy Malpractice Claims
, and Medication Errors. Our Attorneys have been successful in obtaining substantial recoveries for clients seriously or catastrophically  injured, and the families of loved ones who have died as a result of medication prescriptions that have been: misread, improperly filled, improperly labeled, improperly prepared, wrong medication, and improper instructions. Prescription and Medication errors occur both in Community Pharmacies and in Hospitals. Every day millions of Americans suffer from pharmacy malpractice and improperly filled or prepared medication prescriptions. Even a small mistake by a pharmacist or pharmacy technician can potentially have life threatening consequences. In a study published in the Journal of the American Pharmaceutical Association (Vol. 43, No. 2, March 2003), it concluded that medication dispensing errors occur on a national level, at a rate of about 4 errors per day in a pharmacy filling 250 prescriptions daily. An estimated 51.5 million errors occur during the filling of medication prescriptions each year. The Institute of Medicine estimates that preventable medication errors result in more than 7,000 deaths each year in hospitals alone, and tens of thousands more in outpatient facilities.
Richard J. Roselli was invited and lectured at the Institute of Medicine, in Washington, D.C. on issues involving the prevention of medication errors. With our extensive experience in cases involving prescription and medication errors, we are prepared to evaluate the causal relationship between the medication error and the resulting injuries or death. If you or a loved one has suffered Injury or Death as a result of a pharmacy or medication error you may be entitled to substantial compensation from those responsible.
If you have been injured or lost a loved one through the negligence of a Pharmacist or Pharmacy, contact us so that we can evaluate your case and recover all of the financial support and compensation required for a lifetime.
Contact Us to Discuss Your Claim