Premises Liability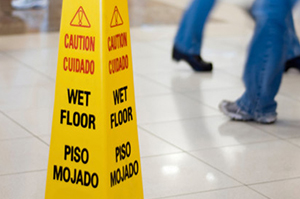 At
ROSELLI ♦ McNELIS,
our Attorneys are knowledgeable and experienced, and have successfully represented Clients in all types of Premises Liability Accidents. Premises Liability is a term used to describe the legal responsibility that a landowner, tenant or other party responsible to act on behalf of the property owner, may have for injuries and accidents that occur on their property. Injury or Death may occur when someone slips, trips, falls, or is injured as a result of a Dangerous or Hazardous Condition on someone else's property.
This includes Dangerous and Unsafe Conditions such as Liquids or Debris on Floors, Poor Lighting, Hidden Hazards and Conditions, Code Violations, and many other Hazardous Circumstances. Premises Liability cases often require the use of Expert Consultants including engineers, human factors  experts, architects, meteorologists, lighting experts, and many other diverse specialties. We have the experience and resources to find and engage the appropriate consultants  when  necessary to enhance our ability to prove your case. If You or a Loved One has been Injured or Died as the result of a Dangerous Condition of someone's Property, Home, or Business you may be entitled to Compensation for your Injuries and Damages.
If you have been injured or lost a loved one from a Dangerous Condition on Someone's Property, Home, Or Business,
contact us so that we can evaluate your case and recover all of the financial support and compensation required for a lifetime.
Contact Us to Discuss Your Claim