Toxic Foods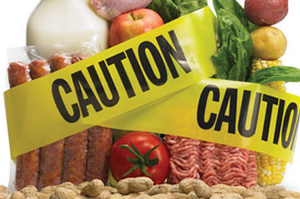 At 
ROSELLI ♦ McNELIS
our Attorneys are knowledgeable, experienced and have successfully represented Clients in cases involving toxic foods or beverage contamination.The Center for Disease Control (CDC) reports that there are more than 200 known diseases transmitted through food, and that each year roughly 1 in 6 Americans (or 48 million people) gets sick, 128,000 are hospitalized, and 3,000 die of food-borne diseases. The symptoms of food-borne illnesses range from mild gastroenteritis to life-threatening neurological, hepatic, and renal syndromes.
If You Become Seriously Ill as a Result of Contaminated Food or Food Poisoning:
Seek immediate medical attention and be sure to tell them all food  you had eaten recently even if you are not sure of what is causing your symptoms;

Save any leftover food, and all packaging so it can be analyzed;
Save all receipts and written evidence of purchase, ie. checks, credit card receipts;

Report the incident to the Store or Restaurant, and advise them when and  what you purchased  and ate, and  your illness. Write down the name of the person  you reported it to and their position;

Report the incident to your local Health Department;
Contact an Attorney with experience in cases of foodborne illness.
If you have been injured or lost a loved one as a result of a Toxic or Contaminated Food, or Food Poisoning, contact us so that we can evaluate your case and recover all of the financial support and compensation required for a lifetime.
Contact Us to Discuss Your Claim